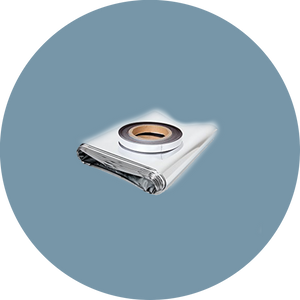 EcoSavers
Radiator Foil
Sale price Price £14.99 Regular price
EcoSavers Radiator Foil with magnetic tape is a foil with high reflective features which can easily be installed behind the radiator. 
Easy to install
Increase heat efficiency around your home
Save money
More info
After the foil is installed, the heat produced on the backside of the radiator is reflected by the foil, which allows the radiator to operate more efficiently. 
This foil can be placed directly on the back of the radiator, so visually out of sight, no glue, and no paste. 
By using the magnetic tape, it's easy to install and remove for cleaning. 
Packing contains sheet of foil of 5,0 x 0,5 metres and 10 metres of magnet tape.